the sinking road
by TRUE
they didn't want it but i built it anyway.
tbp
A Decade Dead and a Century Ahead.
by TRUE
…And then came the awful moment last week when I realized I didn't belong anywhere, to anyone or anything.
Not to Sterling…not to Fitz…and not to any of you guys out there…
I put my heart in my shoe and came out to stay with my mother, in the suburbs.
Now I ride the commuter train in and out of the city like a chump.
These commuter trains don't allow for lots of people watching. The backs of the fake leather seats are too high. You can only see the people directly and diagonally across the aisle from you. I think that the setting gives people a false sense of privacy, just like the suburbs give them a false sense of security. I feel compelled to remind them that they're going to die alone like everyone else, but I'm not sure how to do this in a way that won't get me thrown off the train.
Today, there was a well-dressed lady with chic short hair across from me reading an international biz mag…she dug a manicured nail around in her ear for a good long time, and, as I watched, proceeded to stick the finger in her mouth.
Outside we pass row after row of filthy, empty trucks, air ducts like bellybuttons on the side of long, anonymous brick buildings, electrical generators like giant robot beetles, glowing red radio lights reflected in the yellowy march of the meadowlands…the skyways, highways, overpasses…
(
I've got, one lonely life to live…
)
…white walls like movie screens…the city rising up in the background like a pasteboard pull-out…
(
I've got, one holy life to give…
)
I hear one woman telling another:
"…you go home. Shove something down yr throat. Go to bed. Get up and do the same thing again. And again and again and again."
I get off the train and I walk and I walk, sometimes for hours…up and down one street and then another, looking in the windows and peering into parked cars like I did when I was a little kid. This is not where I grew up but there are things that are similar. A lot of the smells are the same. Honeysuckle and rag weed and lawn chemical and barbecue…
…the smell of my joint as I look for the inbetween places to disappear into…
like a vacant lot…a rusted tent with a path behind it…a gravel trail leading into the trees behind the houses where the air smells like animals…
I step back out and admire the beauty of a cul-de-sac: how it perfectly illustrates that what we perceive to be the rising arc of our lives is really a glorified dead-end.
(I wish I had a bike, I'd ride it around and around and never stop)
I am not a cold person. I was born with ice in my veins, but I am also extremely sensitive. A ying and a yang...a white hat and a black one. The sensitive side has won…for the time being, anyway. I still reserve the right to turn myself off like a switch. I don't know how much I believe in genetics but just given the historical facts it is safe to say I have bad blood on both sides. Murderers, to put it simply. But I'm not them and they aren't me. I've tried to be good.
I didn't ask to be born.
You told me that I wasn't tender enough.

You told me I didn't know how to believe that someone could love me.

These are true. These are both true things.
Desire is not the weed in the garden. It is the garden itself. The neatly cordoned off bed of flowers. The plump, brightly colored vegetables.
Desire knows exactly what desire wants and it knows what belongs where, when.
Desire gages how high the vine should climb--
Our grandfathers could see the enemy—
A great tide of men coming straight at them, while they marched forward, at a brisk pace.
They heard the order "fire" and felt the blowback of the explosion, as their packs were thrown off them and their bodies were covered with a black dust.
Our grandfathers could see the enemy—
And in the inner cities and in foreign lands there are those who can see the enemy still.
But all we see out here is ourselves.
And people on tv.
mt everest
by TRUE
i heard someone ask
"what are yr three favorite things?"
and i heard someone answer "sex, food and TV"...
i thought about what mine would be.
sex, music and philosophy
with sleep being a close 4rth.
(note that writing is not on there. that would be like listing "air".)
toxic air that burns holes thru my lungs and stretches my brain into a thin, green line.
mixtape.
by TRUE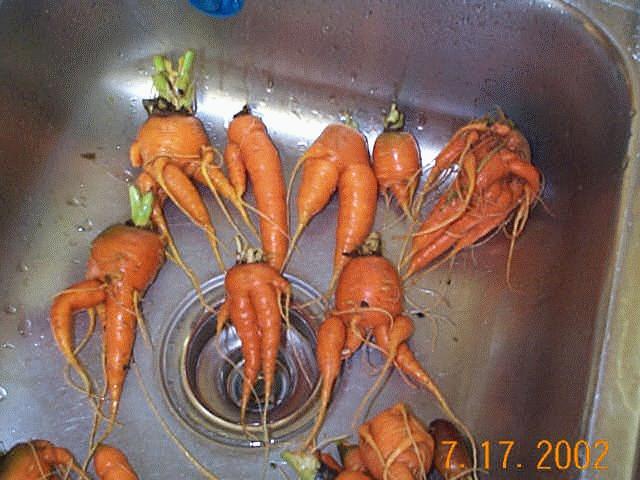 ive been busy placing concrete dividers between my emotions, so i can be 2-faced.
it s easy to fly higher, now that my past is erased.
ashes to ashes, rocks to rocks
im building a personality
out of a human jukebox.
The Age of Communication
by TRUE yr right. i've built a wall around me made out of voicemails and disconnected cellys and the gigabytes upon gigabytes of free storage/white noise from my hundreds of anonymous email addys.
i have used technology to successfully recede into the black plastic, tootsie roll center of it all.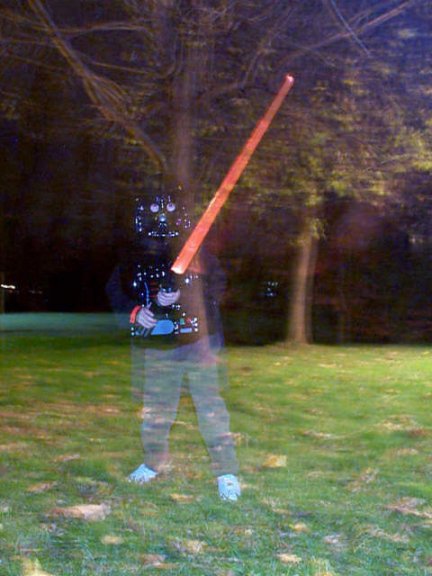 we used to be strong. we used to give a fuck and we used to be courageous and passionate...but the wave of time has pulled back, and we're left gasping in the shimmering puddle of our own history.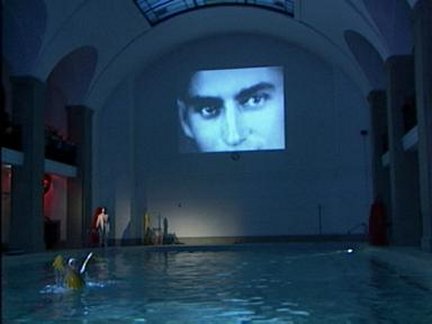 Stay Inside.
by TRUE
im fascinated by lonely rooms filled with blue light; there should be more songs about blue light...there are a few, im not going to go into them now but the reason i like to vibe on it so much is cuz sometimes i get in that special place (time travelin) when im very still and i close my eyes and press my face against the pillow and wait as the darkness passes by like smoke. there in the center appears a blue light, a bare glowing star out in the distance--and if i breathe deep and remain calm it comes shooting at me and i at it (mind javelin) a blue spinning orb filled with swirling images--which at first appear to be flat, like tv, but as i get closer i experience the tuning fork buzz of real life (which is to say, real
depth
) in them as they struggle to the surface like babies getting born.
mostly i see faces i dont recognize...things flash past and happen too fast for me catch--like a dvd on 8x fast forward...
sometimes i see fields receding into the distance...there are cityscapes and monuments...red lights in the distance...
aircraft and armies
sunrise/sunset
sometimes i see what appear to be nuclear explosions...over and over, neverending like a waterfall.
(yet even these are like mists in front of something else that i can't see.)
that's when i get up and smoke myself to sleep.
whn
The Gates
by TRUE
are u afraid of whats been started?

are u afraid to seem retarded?
--the ponys
the chess champ wins in the end.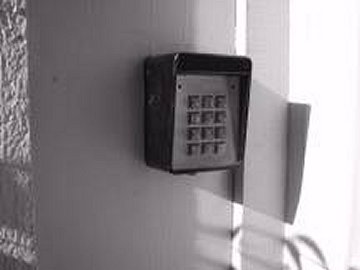 any combination of numbers whatsoever will get u into the compound--
the only prerequisite is that they are
meaningless
.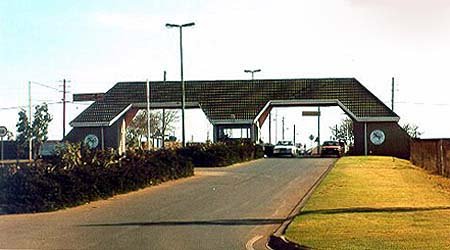 my dreams are filled with large, inscrutable structures.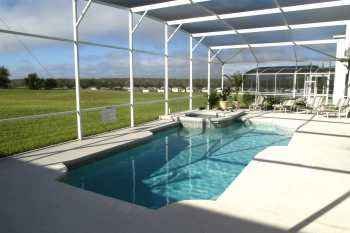 leaves of ass.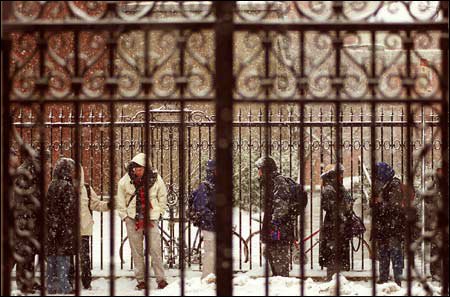 my mind was fuckin locked UP until u came along...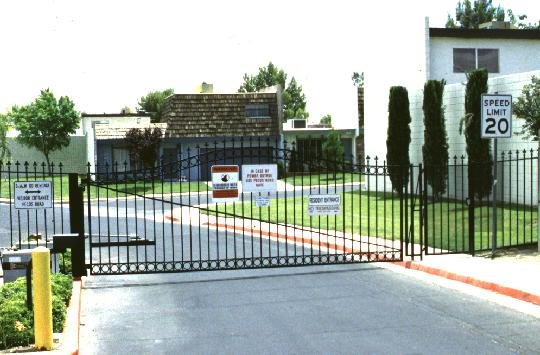 hey little girl, hey little girl lemme into yr little girl world...hey little girl, hey little girl lemme into yr little girl world...
there was no one before there was us.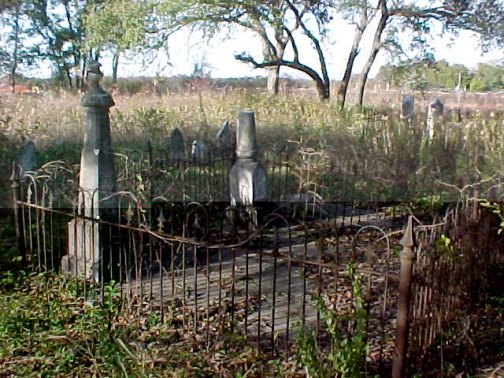 ...and there will be no one after...
It's Such a Short Life.
by TRUE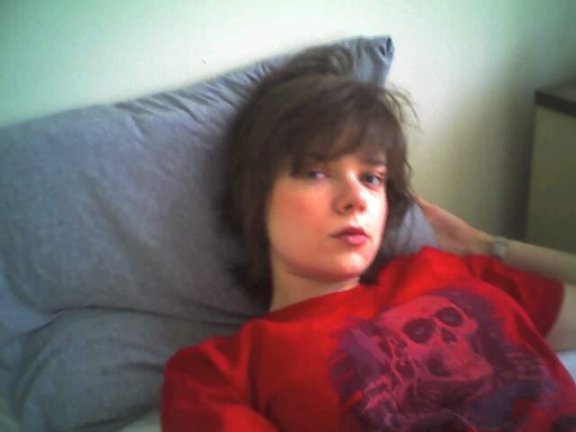 i wanna throw a kick ass generator party in the broken down arena that i see in my dreams. it is a white stone ruin by the sea, with nothing and no one around for miles. i think it's california. the california in my mind. everything is green and overgrown and fragrant. silver windmills look down upon us from the gold painted horizon. spoons dripping with pure, slow cooked super potent, hashish make their way through the crowd, as folks taking turns stirring a pot filled with what looks like tar but is 10 lbs of 1st class weed boiled down to its most potent essence and slow simmered for days according to an ancient recipe revived by the legendary afro-funk superstar, fela.
one spoonful gets u high for 15 hours...a beautiful, white wave of a high that gets stronger the more water u drink, building to a meditative state in which dancing is the best thing in the world, which is good cuz im gonna be djing, throwin up some serious evening sun funk and reggae...and rock and hip hop and house and whatevers clever. we'll be out there for hours, tagging the stone and trippin out in a 'dub give thanx' mix while the sun sets over us and i realize the thing that i always realize in my dream, just as the sun is going down--that the arena is haunted and home to vampires who will be out shortly, hunting my guests...and im scurred and nervous but the vampires never come.
we just have the party and everyone has a good time.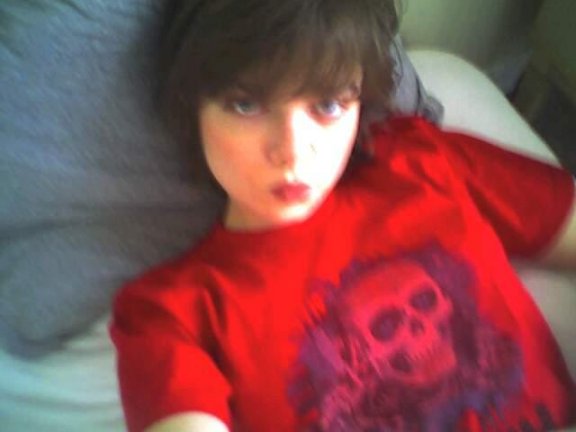 Pinky Ring Shit.
by TRUE
this aint school.
and blogging is not my motherfucking
hobby
.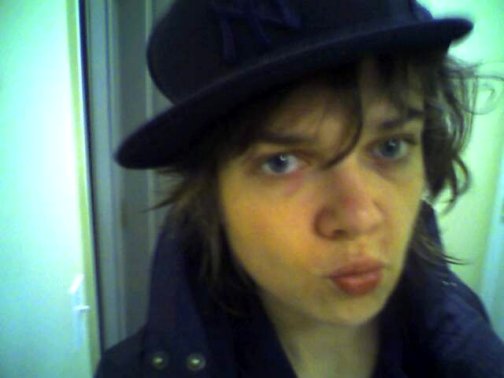 i don't have a game plan, i don't fit in.
i dont have any friends, or rims that spin.
im not gay, but im not straight,
i lie to get my ends, like nixon with watergate.
im not sitting on the couch, im not taking yr test.
i wont tell u my real name, but i'll carve my initials in yr chest
i dont have a deal and i dont have a chain
but ive got yards of flow that pour down like rain
(mtv moves too fast, i refuse to understand)
im gonna sit down, in order to make my last stand.
im more than real and im faker than fake.
im the brand new era, and it feels great.

im the brand new era, but it came too late...
pants
by sterling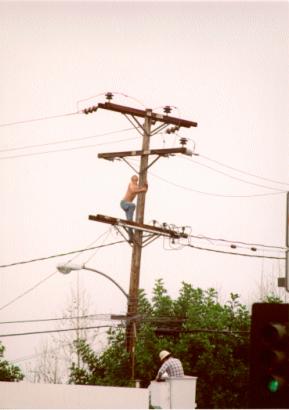 the first initial of my real name is j. when i was a junkie and hiding out at TRUE's college and inching further and further out on the lonely limb of addiction (a branch which had but one shaky leaf left), all the kids called me LL Cool J cuz that's what i was: The Ladies' Love, Cool J. even when everything else was fucked, i still had my skills. i'm not trying to boast, i'm just telling it like it is. TRUE would come back to her room and find random shit lying around...keys...ID cards...a feather boa...an antique, engraved silver cigarette holder...a single sandal. "What!" she exclaimed, holding the boa out in front of her with two fingers, "Do women come in here and their clothes just fall off them?"
with her debilitating shyness, TRUE thought that I had it made...
"it's easy for you. everyone loves you...everyone wants to be your friend..."
"yeaaah," i told her, turning the narcotic steadiness of my gaze upon the blue smoke funneling up from my cigarette.
"the problem is i sleep with my friends and im friends with the people i want to sleep with."
(i was so high, i could have stacked one brutal, personal truth on top of another, pleasant as pancakes.)
"hmmm. maybe it's cuz you're dyslexic," she offered.
"yeaaah, maybe..." i said, turning onto my side and feeling the universe shift dramatically as i did.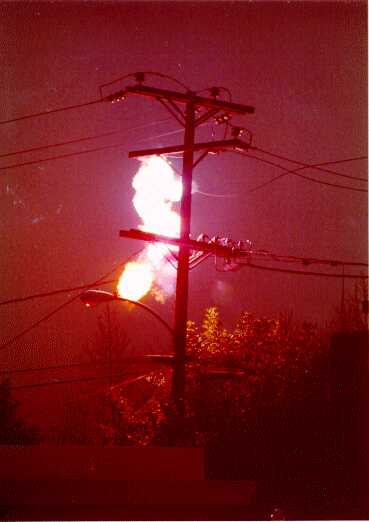 once, the well-meaning dad of a kid whose car I "borrowed" and subsequently crashed into a wooden fence post on a deserted farm road, asked me if I took drugs because they helped me to not face my problems.
"no," i said.
was it because i thought that taking them would help me fit in with the other kids?
"nope." if anything, being in orbit all the time made it impossible to parse the intricate network of school politics and cliques, even if i had wanted to.
was i sad? was i angry? was i bored?
no. no. nope.
"why then," he wanted to know...he was desperate for the answer in a way i wasn't used to seeing in adults, not real-life ones at any rate...he was wringing his hands and staring at me with such intensity that i sat up and attempted to focus and give it to him straight.
"i get high cuz it feels good, man. that's it. i like it. there ain't nothin more to it."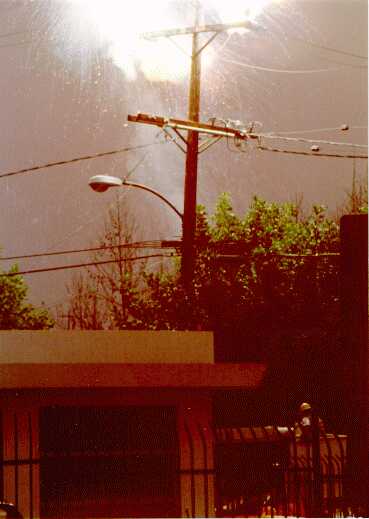 maeko
The Game is to be Sold, Not to be Told.
by TRUE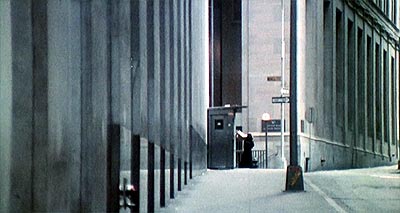 UNDERGROUND is not about being mean. Gandhi was kind but he wasn't complacent.
UNDERGROUND is rapping in german and rocking a hawk on yr chainmail glove, with yr pale ass face and yr black on black lid cocked to the side
UNDERGROUND is about getting glue on yr fingers, mmmmmmk, precious?
UNDERGROUND is when u spend years toiling in lonely obscurity as u attempt to recompose the way u think and speak after the fateful, tragic, liberating, magical moment in which yr mind got blown and u lost yr language.
UNDERGROUND is not about the masses or the lack thereof. what makes a scene ferreal is when there's room for everyone but a need for no one. that's the real definition of
exclusive
.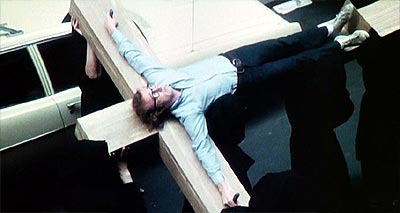 UNDERGROUND is a part of america. don't be narcissistic enough to believe that u can somehow exist outside the system. perhaps for a second or two, but then the whole thing unfurls and wraps around u like a flag...
u get to eat america but not before america eats u first...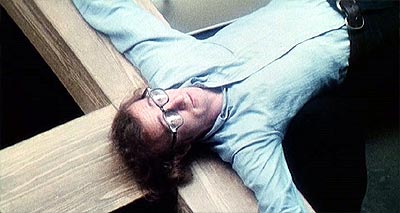 UNDERGROUND is historically where u MEAN things--there in the dark beneath the surface of a world that's lost all meaning. then came those who believed that true meaning was arbitrary, and that the essential state of the world was meaninglessness. and so they made art and writings that expressed this in weird and wacky ways as well as over-the-top boring ways too. then, more recently, have come those who are tired of everything being everything and so they are working to reinstall meaning, like u reinstall an operating system. they want to believe in some sort of nietzchean ubermensch mentality and they look to BRAND TRUEBOY for some of that when really im only here to show them how it doesn't matter a goddamn bit what u think--in the end we all fall apart, dirt mcgirt. asses to asses. dust to dust.
Trans-Fatty Acid
by sterling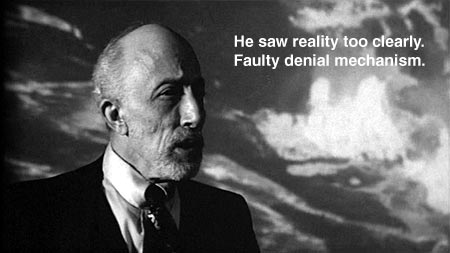 flying lobster
i'd like to flip the script in this country, i really would. i try to fit in, i try to do what's right, and it never works out. there's something about me that's fundamentally
anti
thetical to the american way. the thing that's fucked up is that i think there are a lot of people like me out here--people who are pretty fucking disappointed. people who do not walk around with smiles on their faces. whether paxil or big mac induced or whatever. listen, i'm not dissing it. that's TRUE who mocks it--not me, not anymore. im telling you, im TRYING to be a part of it. (at least most of the time). i feel like im knockin on the door of america. im calling to her and she's calling back to me, through the cum-splattered screen that covers a hole in the dirty plaster wall of the backroom of the club of earthly delights. i tell america how hard im trying to be nice and get ahead and fit in and lay low and play retarded reindeer games and laugh at the jokes and drink my coca-cola and peel for the prize on the back.
(
oh, im nearly reformed...so don't say that you weren't warned
)
america merely laughs and shakes her head.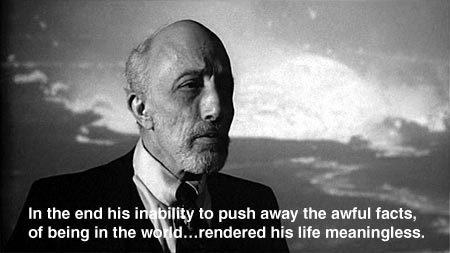 kulture void
i told two flabbergasted girls from another country about how when i was growing up i'd ride down the highway with my black friends and for no reason a trooper would start trailing us, his brights blinding us as he rode up right up on our car. everyone looked straight ahead, cursing. he was waiting to see if we'd accidentally go one mile above the speed limit, at which exact moment the sirens would turn on and we'd pull over and there'd be this big dramatic entrance by the cop, followed by him asking for the driver's license and registratrion and IDs from the rest of us and then would we all please slowly step out of the car and then, the audacity of taking me aside and asking me if i was ok and there under my own free will and i was like yeah (motherfucker) and then placing me off to the side while he frisked everyone else. i stood there with the cars flashing past and the wind blowing up my hair (back then my hair was longer) and i imagined (so help me) taking out a rifle and blowing two huge, gaping holes in his back. making big invisible eyeballs that would stare back at me. the hunger and the intensity of my aggression made me feel sick and twisted.
the irony of course, was that if anyone was holding in the car it would have been me.
the girls from another country were amazed. they knew about
this
america from movies and books, but it was another thing to hear it from someone's mouth.
...a mouth that was white like theirs.
all day breakfast
that bit about me talking to america through the hole in the wall of a club's backroom reminds me of my first job in the city, which was doing coat check at the limelight when i was 14. in addition to the benefits of all the free drugs i found in people's pockets, it was bestowed upon me the honor of hosing down the jack in the box every wednesday, which was hot body AKA "anything goes" nite. although it was cyndrical and not square, the jack in the box was otherwise exactly what its name implied--a booth covered with condom covered holes. someone sat inside and jacked and sucked off the stiff cocks that were pressed in them. needless to say, by the end of the nite it was a mess. i was usually so high by then that i went about it like it was a walk in the park--a narcotic park, that is. i'd think about the person who sat in the booth, and tried to imagine how it felt to be there in the dark with the music mind-numbingly loud while stiffies come poking at you from all directions...
was it scarily claustorphobic...or was it comfortably numb, like inside the womb?
as i ran my hose up and down the dark blue and green polyurethane i'd sometimes get the strangest feeling that it was alive.
(oh baby, oh my smooth, smooth plastic idol)
i was on the train the other day, dressed in my wage slave get-up and listening to public enemy, thinking to myself that maybe in a year or two i will have made it somewhere--get a better place and some nicer stuff, have more responsibilities and more friends, more recipies and more shoes...more...more, more, more...
mas y mas y mas y mas...
the train stopped in the tunnel. everyone stood around and looked at the floor and waited in that new york way that manages to be simultaneously bored and nervous. a light turned on outside the window where i stood--a small white lamp, all alone and lighting up the black concrete wall of the tunnel for a few meters in either direction. it also lit up the face of a little girl standing next to her mother who sat huddled over asleep, with her face covered by her long brown hands. the girl's left cheek was marred by a huge dog bite. it looked like a jelly fish layed out across her face...or maybe a starburst from photoshop.
but it was real, all too real. she felt my gaze and looked up at me. i switched hands on the silver pole so that she could see clearly see the stumps.
she stared as i had...greedily, like a beggar at a table overflowing with food.
it didn't bother me.
i smiled and she smiled back...
by fitzcarraldo
HOLLA! i'm watching larry king where a bunch of snarky lawyers are debating whether or not they think michael will take the stand in his own defense. fucking hell, luvs. as far as i can tell the case against him is pretty flimsy--the main issue being a lack of credible witnesses. but that's ok. it doesn't matter how famous or how luved you once were in this hrrrrr CUNTry: if you're a total effeminate weirdo or a black man or god forbid BOTH and you stand accused of a major crime then your ass is good as sizzled in this crap-izzle. we sho' loves ourselves some black men goin down the toilet kinda ennertainment. uh-huh. innocent before proven guilty, yeah right, that's like the plaque on my fave, puddle o' piss dive bar that reads, "Free Beer Tomorrow".
the thing is, if you watch the clips of michael coming in and out of the courtroom, you can totally still catch a digital whiff of that ineffable something that is the trademark of a superstar. he walks along, cloistered by bodyguards, covered with a hat and shades and face mask--the very picture of inaccessibility, and yet, when he hears his loyal fans scream and call out to him ("Angelface! Angelface!") he can't help but turn and look in their direction, straining his neck, waving like a shy schoolgirl until he's pressed back by his own bodyguards.
it's this give and take...the way he lets his fans brush up against the hem of his veil of mystery that still makes him great.
i remember reading somewhere when i was little that michael used to fast every sunday, drinking fruit juice and dancing all day. this gave him clarity. it seemed to also be tied to some notion of worship, or church. i decided i was going to do the same, each and every sunday i wouldn't eat a thing and dance my way into nirvana instead. there i was, lil ol me, on the very first sunday with my clam digger vinyl pants and my bass penny loafers with the droopy white socks and one of my mothers white dinner gloves on my hand, dancing like a maniac in my room while the smells of sunday breakfast wafted up through the floorboards...familiar, soothing scents. fuck that. eggs and bacon and bread. i refused to let such ordinary things control me. i was off the wall, i was a thriller...i looked in the mirror and caught myself as a moonwalking blur and knew with a certainty i have not had since that i was made for better things.
oh well.
fuck heroes.