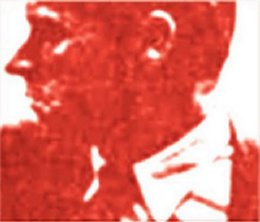 Blogging is like having it out with the two separate personalities which already inhabit our singular bodies. There's the one that lives and does in the world and the one that the one that lives and does fantasizes over being. Not necessarily becoming--just being, for a few magical minutes. Just enough to cum in--a brief, hardcore sex scene amount of time in which you're someone else. The comparison to yourself could be very narrow or very wide. Perhaps your other is identical to yourself except they possess greater confidence and sexual prowess. Maybe it's a difference of
having an extra 2 inches
. When you write about yourself, you have to pick one of these perspectives. Which are you in your blog? The work side talking about the idealized side or the idealized side talking about the work side? By 'work' I mean 'world'. And by 'world' I mean anything from
InstaPundit
to
Plasticbag.org
, something informative, it doesn't matter about what, as long as the emphasis isn't on the author. While it's true that
Plastic's author, Tom Coates
, does make plenty of references about his own tastes and propensities, (some of them interesting); he's writing about his tastes, not his psyche or inner dramas. As a youngish, gay British man I know he's got some issues but he keeps them quiet--as that's the part of him that's doing the writing. It's the neurotic, frenetic whirling of his schisms that keeps him up at night at his computer, pouring out his ideas and opinions about everything from tech to movie reviews to future web trends. That's the work of the edgy, vaguely ambitious chap of whom he sometimes catches a glimpse, turning sharply in the opposite direction as he passes a High Street store window.
I want the idealized self. I want the lie.
I want it so badly that I'll become it.
Blue-white lightening, flashbulb flashes. Rain and Synthesizers.
Let's head over ground, I tell the driver…
Ancient Voices speak of fighting demons with demons, as a Second night settles over the City, illuminating the shadows with its darkness. I am standing at the edge, feeling the tug of skyscrapers between which an infinity is rising up…
…an inexorable figure calling to me against the background of the things that are here.
(And if so that something might happen, I were to make a vow?)