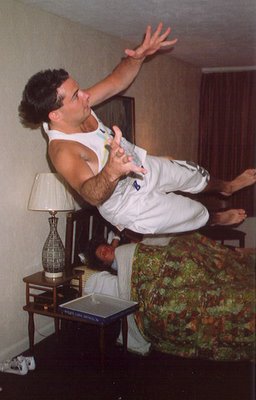 i feel so lonerly right now. like the world is a tight, secret handshake that i don't know how to do.
im trying to take care of myself and love myself and not act out of anger without just pushing the feeling down and forgetting about it either ...instead i try to embrace it and figger out why its there. i examine it carefully and pay it the attention it demands. it's one part of how im trying to be upfront about what i need and how i feel...saying shit outright in a calm, clear way...
i keep trying and trying but it doesn't seem to be getting me anywhere. fuck. i really really really really really dont want to be alone tonite. i feel like i cant muster the strength. i want to be held and understood...i want to be someone's special girl, with nothing else in the way--no other person or persons or job or school or ambition or fear or sleep.
i want someone who is down for me 100%.
i want real magic.