hmmmm.
but i don't like how they're going to use strip twister and strip poker to make it happen. i hate all games. except video games.
this
is a better one:
newyork.craigslist.org > manhattan > casual encounters > Mutual Debauchery and Pleasure Wanted With Sexy Girl - m4w
last modified: Thu, 1 Jan 19:59
please flag with care : [miscategorized] [prohibited] [spam] [discussion] [best of]
email this posting to a friend
Mutual Debauchery and Pleasure Wanted With Sexy Girl - m4w
--------------------------------------------------------------------------------
Reply to: anon-21681165@craigslist.org
Date: 2004-01-01, 7:59PM
So let's be realistic and say this encounter thing is definitely about pheromones to start, and then some of the emotional and intellectual congruities come into play. So, you can be mild-mannered on the outside, or not, or way up and out front, or not, or pretty much anything, or not, but, what you definitely are is at least comfortable with admitting when you are horny and maybe even when you are feeling a little kinky and when you want to engage in fun, passion, fantasy fulfillment and whatever else you might request - you can openly communicate that. I am a fun, sexual and sensual SWM.
I'm 39, 6' (+); 175 lean and muscular lbs., blue eyes, sexy (so I hear) shaved (well, really it's buzzed around the back and sides) head. I hear I look good, but that is all personal taste stuff. You? 25-40, good company, great conversationalist. I am very intelligent, very open and a great communicator. You are slim, lean, nice-bodied, whichever, just not too overweight, and you have a picture to send -- I have one to send to you as well.
Look, this is about something more sacred than anything most of these mere drooling CL wankers could appreciate. This is about feminine worship. From the time the testosterone kicked in and I caught the faintest whiff of female pheromones, I have knelt at the altar of that which is female in this world. I love women. What I love in them is something that always moves and changes and must be allowed the freedom and space to do so. I love their minds, their smells, their textures, their complexities and the inexhaustible variety of their psychic weather patterns.
I think that my peaceful ways, good personality, intelligence and playful sensual attention, which might also include (depending on what you like) maybe a full shiatsu treatment (I am trained), might definitely have the desired effect for us both for a start. I am totally uninhibited and definitely not repressed and open to everything. I am also emotionally available to see what could be made of "it." I'm open to exploring any possibility that may present itself (why be constrained by a set of rules or preconceived notions?). So, get in touch: What's to lose?
it's NOT ok to contact this poster with services or other commercial interests
this is in or around Manhattan
21681165
--------------------------------------------------------------------------------
Copyright © 2004 craigslist terms of use privacy policy feedback forum
It's corny bullshit
even so, right now i'm linking those stats
but his use of the word 'wanker' makes me think brit
and inevitabley, i don't get vibes with brits
but whatev
who cares
i don't know.
it sucks to be lonely.
i wish i spent my new year's here: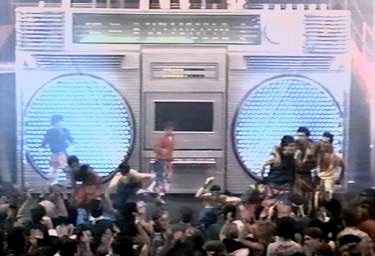 i need to reinvent myself.
give me
ennio morricone afterworld...
when i get online i open tons of windows at once and set off on disparate paths that i travel simulteously.
i make weaving trails
things come together at junctures
and then fall apart
i'm using the web to train myself to think multiple thoughts
i want to bling out my brain with platinum philosophical processor chips
set a razor-sharp hunk of ice squarely between theory and praxis
my flow's like a quaterback
who doesn't know what a sack is...
anyway, whilst surfing, i found this picture in
an article about medical marijuana in california
it's from 1997
as you can see from the picture, those plants were lame as fuck
all together, they fit in a single tupperware container
that's like, nada mucho, party people.
seven years later,
are things better now, or are they worse?
is there such a thing as progress?
do you think the guy in the picture smokes?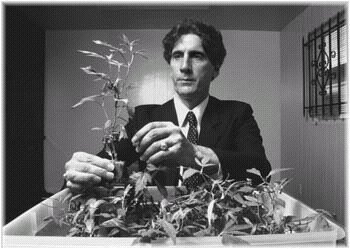 i'd smoke with that guy.
and this guy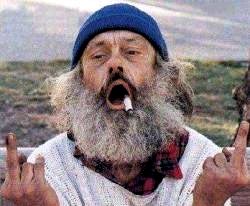 holy shit,
pogeybait
is pregnant!
congrats to you and your man
brooklyn babies are the coolest babies in the world
werd is bond.