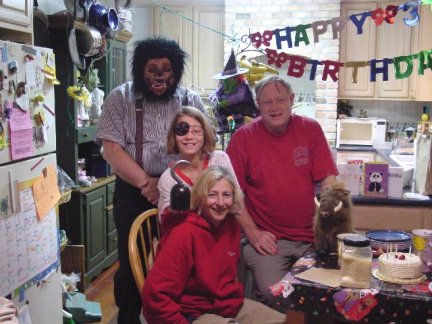 Happy Birthday Sterling!!!!!!!!!!!!!!
Mad shout to the first of my peoples, my O.C.G. (Original Crazy Girl) from back in the day. You're still the hardest, smartest ho on the block--I can't wait to give you your birthday bitch-slaps.
(it cannot express...words i manifest)
All my people in the place with style and grace...pop the sparkling lemonade and put on your deepest soul mix...
wha wha
RESPECT DUE
i wanna use your brain, i wanna go insane
shabba
afraid of americans--david bowie and sonic youth @ d.b.'s 50th b-day party