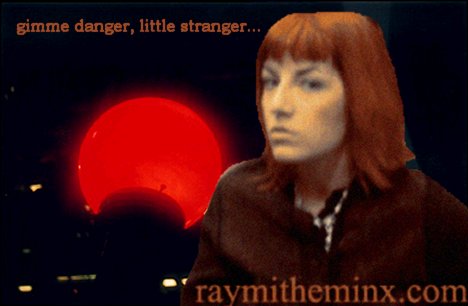 slower
go slower,
till your heart stops
and you go leaping off the edge
I spent this weekend making things for my friends
(they're in my head)
i lived out the swell of a synth chord
something beautiful and cinematic
something by Air
or Echo and the Bunnymen
some 'why can't i be you?' shit
party people
a pattern is emerging. a way out through the labyrinth:
there are knowing looks on the sneltram,
my url's scrawled on bathroom walls
like a dirty name
(i'm bout it, bout it)
some anonymous someone hung pix from the website on the supermarket help wanted board
where they stuck out like psychotic postcards,
lovingly printed on pink and blue paper,
run off on a cheap laser jet
homemade, yo.
pinned with tiny silver pins.
i couldn't think of something better--a more
apropos
dissemination of the message.