...i don't know, TRUE... call me a sucker, but isn't what makes beauty BEAUTY the fact that it loves to hide?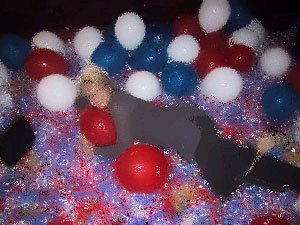 theresonlyoneofthese
I'm having a hard time sitting at the computer.
Maybe it's the monitor, its awful buzz.
It makes me close my eyes and imagine dark shapes in the sky, circling.
You never know what you're going to find on the internet.
You never know what you're going to end up making.
Or who you're going to turn into.
Maybe one day I woke up and took some acid and thought,
I could be anyone.
I could be missing two fingers
That I cut off myself to get out of a Timothy Christian school
I could be an ex-junky, a high school dropout
Who used to shoot straight into the stumps.
Whatever.
Or maybe one day I woke up and took some acid and thought,
Fuck it, I know how I'm going to get out of this place
I'll do something to make sure I never get sent back to
that bible thumping hell hole
again...
Desperate times call for desperate actions
(hellohellohello)
This afternoon I ran home
And hid alone in the dark
I hunkered down and folded silver wrappers into tiny, tight squares
And I rubbed my bare feet together under the covers
(the windows were wide open letting in the perfect autumn breeze for the perfect autumn sweater.)
I waved the paper thin remote in the air and listened to vaguely evangelical reggae music
Then The Smiths and then The Clash.
And some other things that I don't remember.
And some of "Things Done Changed"
Which is old school Biggie Smalls.
During which I nodded off and had a dream.
A nightmare, in which bombs rained down in time to the beat
(machine gun funk)
And the city blew into pieces and rushed past my window
Like a parade on ecstasy or a super-imposed digitized backdrop.
Except there was a glitch in the program:
Which caused it to zoom-in all the way
Turning tiny bits of glass and concrete and plastic
Into flying billboards
Even the wall-to-wall carpeting
That covered the office floors and had decades' worth of ground-in dirt
Was shown floating past
Annihilated, exploded
A galaxy of purple fuzz,
That spun lazily.
The end we always knew would come
Was magnified and airborne.
All of it.
And yet when I rubbed my eyes and opened them again, slowly
I could see the momentary glimmer of the satellite heart
beating at the center
Of each individual piece.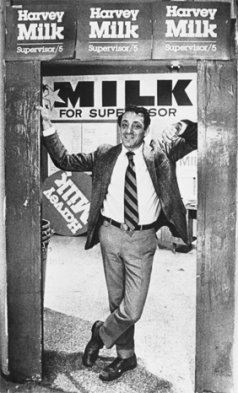 don't fuck with gay people...
...unless you want to be stabbed in the back with a screwdriver...
...while your family watches from the car.