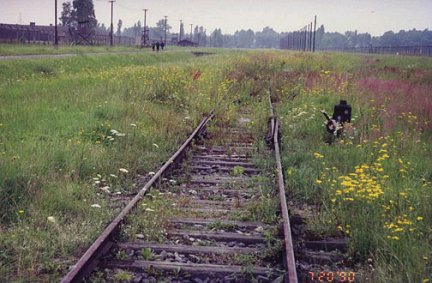 TRUE paced back and forth across Fitz's kitchen, where she'd set up shop on a wooden table we found out on the street, with a sign in both English and Polish, imploring someone to take it. It was highly likely they didn't know what they had—an authentic Queen Anne piece with the tell-tale curved legs ending in petite lion feet. There was nothing wrong with it—all it needed was a new finish. The legs where lying separate from the table—tied together with twine and propped up against the garbage can. I helped TRUE screw them in after we carried the table over our heads and up the steep steps to Fitz's place.
The table was her desk and dining room table, her pulpit and drafting board.
"I wanna have a good time, I want to break shit and wear ripped jeans and take lots of pictures and just, I don't' know, keep recording—get it all on tape."
She took a thoughtful hit off the water pipe.
"I still really want to print the zine. It's all about riding on trains in Europe with Jules."
"I know," I said, opening a long yellow envelope addressed to her, "you told me."
"You've really got to read your mail," I said, tossing out yet another credit card application. I've noticed that they've started sending them in anonymous envelopes, with only a P.O. Box in Colorado or New Mexico listed for the return address.
"I want it on newsprint—but not that gray, high school art class bullshit. I want it on the real thing. Some New York Times, Herald Tribune stylo. Or maybe the pink paper the Financial Times is printed on."
"So why don't you do it? You've got the text."
"I know; I should."
"What's stopping you?"
"Nothing," she said, taking a sip of tea. Her voice had dropped. She managed somehow to spill a drop on her new, green sweater.
"I don't know. It's all so much work."
I felt her glancing over at me, waiting perhaps for a reassuring signal, a look that said,
yeah, I know what you mean
, but I didn't give it to her.
"Fuck it," she said, standing up.
"Let's go shopping."